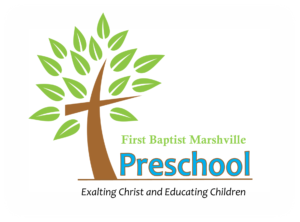 Enrollment Requirements
A child must be two, three, or four years of age on or before August 31st of the enrollment year in order to be eligible to attend preschool. Children entering into the three/four year old class must be potty trained. Children entering the two year old program are not required to be potty trained prior to enrollment.
Prior to the first day of classes a certified copy of each child's immunization records are required to be submitted to the preschool. This includes a doctor's signature or a Clinic's stamp as proof that vaccines have been administered. The follow immunizations are required by law prior to enrollment in this preschool and public kindergarten…
– 5D Ta/DT -Shots (a fifth dose is not required IF the fourth dose was given after the child's 4th birthday)
– 4 Polio Shots – IPV (a fourth dose is not required IF the third dose was given after the child's 4th birthday and was given 6 months after dose #2)
– 2MMR Shots – (the first dose should be given on or after the child's 1st birthday, with the second dose given before entering school)

– 3 Hepatitis B Shots – (the third dose must be given after the child is at least 24 weeks old)
– HIB Shots – (at least one given between the child's 1st birthday and his or her 5th birthday. It is not required after age 5).
– 2 Varicella Shots – Documentation of disease must be from a physician, nurse practitioner, or physicians assistant verifying history of varicella disease. Documentation must include the name of the individual with history of disease, approximate date and age of infection, and a healthcare provider signature.
*Taken from Union County Public Schools Web Page (9-1-2016)
If a child does not have the above immunizations, the Parent/Guardian must submit in writing that it is against their personal/religious belief to have their child immunized, sign, and date. This will be filed with the child's records.