Kingdom Kids

is not only the name but the theme of our Children's Ministry here at First Baptist of Marshville. We believe that it is vital for children to grow up in an environment that emphasizes the love of Christ and the truth of God's Word. We want all the children of our church to be part of the Kingdom of Christ and that's what we labor to do through all of our Kingdom Kid ministry. As a church we believe it is our role to labor alongside parents and help them lay a biblical foundation in the hearts of their children.
Every Sunday morning there are two ways we work to lay that foundation:
1. Kingdom Kids Sunday School
Sunday school begins at 10am and is a wonderful place for your child to interact with other children and to grow in their faith. We renovated our children's wing in the Fall of 2018 with bright beautiful colors and biblical scenes on the walls to create an atmosphere of fun and faith.
2. Kingdom Kids Children's Church
After Sunday school we invite children and parents into the Sanctuary to participate in the opening portion of our worship service. We believe it's important for children to see the pastor and worship service in the sanctuary because they are a vital part of our church. After several opening congregation songs all children 2yrs old – 3rd grade are dismissed to the back of the sanctuary where they are met by our Children's Church team and then taken back to our Children's Church room. This room is dedicated to providing children with a worship service on their level. They will sing songs, have a lesson, snacks and even crafts. Your child will stay in the Children's Church room until the conclusion of the worship service where each parent must go pick up their child.
*Every Wednesday Evening we also offer children's programs for children of all ages through our Mission Friends and SMASH (Students Ministering And Serving Him) ministries. Those ministries start at 6:30pm on Wednesdays.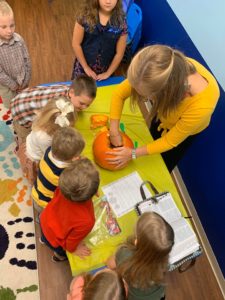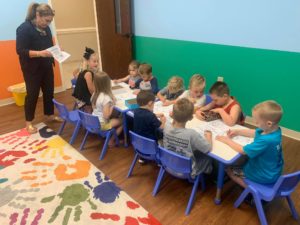 Child Safety
Child Safety is VERY important to us and that is why every worker in our Nursery and Children's Ministry must receive a background check prior to working in any children's ministry. In addition our church security team patrols the facility during the services to make sure that we provide the safest environment possible for you and your children.