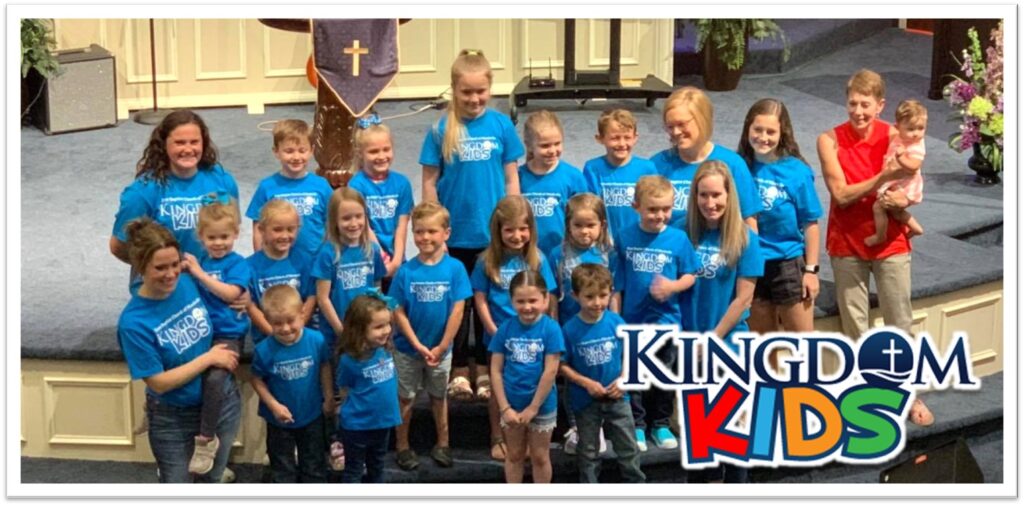 Make Sure your Kids are part of the Kingdom of God!
Join us this Sunday at 10:30am
Kingdom Kids

is not only the name but the theme of our Children's Ministry here at First Baptist of Marshville. We believe that it is vital for children to grow up in an environment that emphasizes the love of Christ and the truth of God's Word. We want all the children of our church to be part of the Kingdom of Christ and that's what we labor to do through all of our Kingdom Kid ministry. As a church we believe it is our role to labor alongside parents and help them lay a biblical foundation in the hearts of their children. Our children's ministry is more than "child-care"! We labor that your children may know Christ and fulfill HIS plan for their life!
Kingdom Kids Children's Church
When you arrive on our church campus we invite you to join us as a family in the sanctuary at 10:30am. We believe it's important for children to be part of our main worship service. After our opening songs and greeting from our Pastor, we dismiss all of our kids to "Kingdom Kids Children's Church". Children's church is currently meeting directly across from the Sanctuary in the Fellowship Hall. During Children's church the kids will sing songs, hear a bible lesson and then do a craft that further reiterates the truth of the lesson. We have seen multiple children come to Christ through this ministry and we are grateful for the work God is doing. We encourage all our kids to bring a bible and change for their offering. Visiting parents are always welcome to walk their children to Children's church to drop them off. We love children and can't wait to minister to you and your family.
*Every Wednesday Evening we also offer children's programs for children of all ages. Those ministries start at 6:30pm on Wednesdays.
Child Safety
Child Safety is VERY important to us and that is why every worker in our Nursery and Children's Ministry must receive a background check prior to working in any children's ministry. In addition our church security team patrols the facility during the services to make sure that we provide the safest environment possible for you and your children.