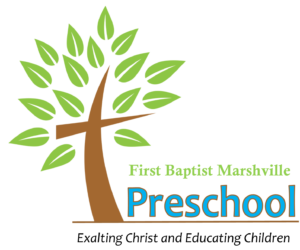 The success or failure of any school is determined by its staff. Here are First Baptist Preschool, we are blessed to have a staff who loves the Lord, each other and children. Our staff not only desires to help prepare your children to start school, but they also seek to share with them the love of Christ. To help you get more acquainted with our staff, read a brief bio below.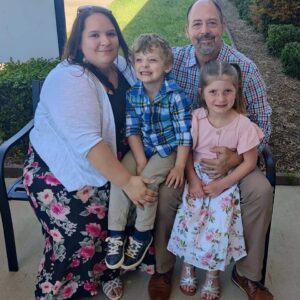 Preschool Director / 2-year old teacher
My name is Amber Adams. I am the preschool director and I will also be teaching the two year old class this year. This is my second year with the preschool, but I have taught preschool aged children for a total of five years. I have worked with children's in preschool and church kid ministries most of my life. My husband, Chris and I are both members of First Baptist Church of Marshville, where I also help with the preschool children's church. Chris and I just celebrated our fifth year of marriage in January. We have two amazing kids, our daughter Alana and our son Logan. I am looking forward to an awesome year and cannot wait to see what God has in store. Thank you for allowing us to be a part of your child's life and share Jesus with them.

My name is Jessica Hickson. I am the two year old assistant teacher. This is my first year teaching, however I have been helping out my mom; Mrs. Kimberly for the past couple years. I am a child at heart and have always loved working with kids. I am looking forward to playing, helping and teaching your little ones.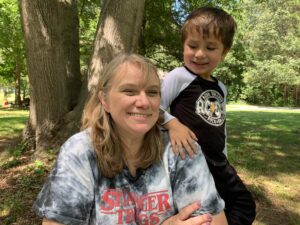 My name is Kimberly Hickson. I will be teaching the 4 year old class. This will be my 4th year at the Preschool. I currently teach the youth at Oakdale Baptist Church. Where my husband has been the pastor for the past 9 years. This past June we celebrated 30 years of marriage. We have been blessed with 3 children; a son and 2 daughters and 5 grandchildren. I am looking forward to see what God has planned for this year. Thank you for allowing us the opportunity to spend a few hours each week with your child.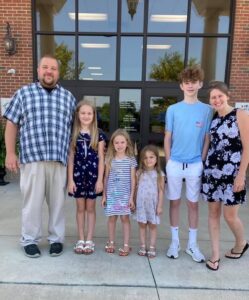 3-year old Lead Teacher /4-year old assistant
My name is Desiree Strunk. I will be teaching the three year old class and will be an assistant to the four year old class. I was a substitute last year at the preschool. I am married and have 4 children. I am looking forward to this school year and I am blessed to be working with your children.
My name is Abby Floyd. I am the three year old teacher assistant for the 2022-2023 school year. I grew up in Monroe, North Carolina and graduated with honors from South Pointe Christian School. I have been playing and performing music for 14 years and hope to make it a part of my future career and endeavors. I am truly looking forward to all that God has in store for this school year and the way He will bless the lives of the staff and children.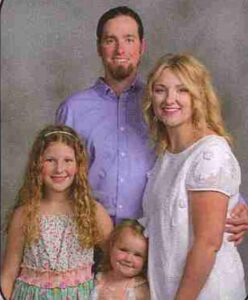 Bio Coming Soon
Please pray for each of these teachers and assistants as they work with the wonderful children who attend our preschool!