Dr. Scott Wilson, Pastor
Pastor Wilson is a native of the Carolina's born and
raised just a few miles up the road in Hickory. He
accepted Christ at the age of seven years old and
answered God's call to ministry at the age of seventeen.
Pastor Wilson has been blessed with the opportunity to
preach and serve in churches all throughout the
Southeastern United States. He has a deep love for
God's Word and passion for preaching, teaching,
reaching, and helping people have a more intimate
relationship with the Lord Jesus Christ.
Email: pastor@fbcmarshville.org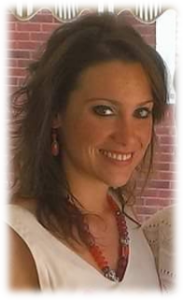 Email: secretary@fbcmarshville.org
Anne-Marie is a native of Parkersburg, WV and she is the wife of our pastor. Anne-Marie spent 10 years in the classroom prior to moving to Marshville. She has a Master's Degree and a Bachelor's Degree from the University of West Virginia. Along with serving as the secretary of our church she is also a stay at home mother to her daughter Elisabeth. She has truly been a blessing to the First Baptist Family and a great help to our pastor.
FBC Marshville 1636 Old Hwy 74 704-624-2710