Savvy Survivors
Our seniors have a lifetime of love for the Lord. Their stories of His faithfulness make them a treasure to the family at First Baptist.
Savvy Survivors meet on Thursday mornings at 10 a.m. at the church for Bible study, then they enjoy lunch and fellowship together at a local restaurant.
As you can see from the shared pictures, they also enjoy hitting the road and spending extra time together. This is a group that will warm your heart with their love for the Lord and their love for people. They are a treasure!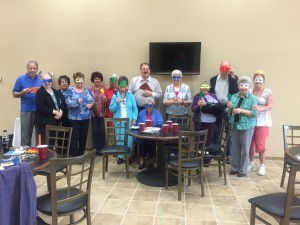 Purim– the festival that is described in Esther … We ate Hamantaschën and re-read the story of the deliverance of God's people. And then we considered the parallels of God's deliverance made possible by Christ's death and resurrection.
A fun, delicious trip to Shatley Springs Inn & Restaurant!
Savvy Survivors in Blowing Rock.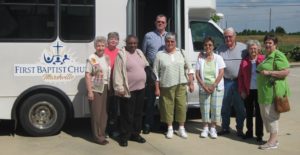 Savvy Survivors on a trip to Treehouse Vineyards
FBC Marshville 1636 Old Hwy 74, Marshville 704-624-2710