Coming Soon!!!
First Baptist Church of Marshville is excited to welcome
Dr. Scott Wilson
, his wife Anne-Marie and daughter, Elisabeth Anne to FBCM! Over the next few weeks Dr. Wilson and his family will be transitioning to the Marshville area.
We look forward to seeing him in the pulpit on August 13th
. We can't wait to see the plans God has for us under this new leadership! FBCM is united and ready to move forward!
Come join us and meet Pastor Wilson!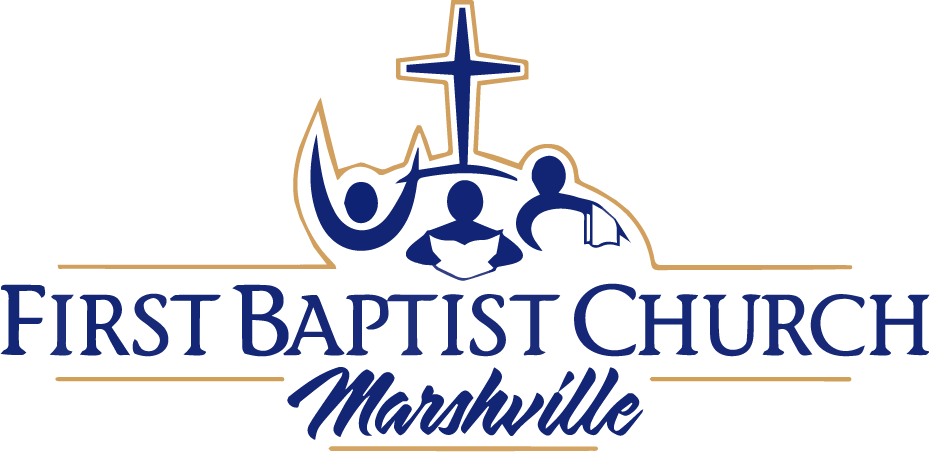 ABOUT US…
The logo of First Baptist Church provides a visual representation of our mission.The group of figures suggests the "family of faith" that we are striving to become.
The cross at the center represents the Good News that we are called to share and live: the Good News of the sacrificial love of God shown to us in Jesus Christ.
The figure with arms upraised signifies the lifting up of our hearts and our lives to God in
worship.
The figure holding an open book points toward our commitment to
grow in Christ by studying and applying God's word.
The figure holding a towel represents our call to "take up the towel" and
serve others, just as Christ took a towel and served his disciples by washing their feet.
FBC Marshville 1636 Old Hwy 74 Marshville 704-624-2710