Thank you for visiting our website to learn more about this awesome church, and more importantly our amazing Savior. We hope that our website will help you get better acquainted with who we are and what we believe, but before you leave our homepage let us share with you how our church logo provides a visual representation of our church family and our mission here at First Baptist…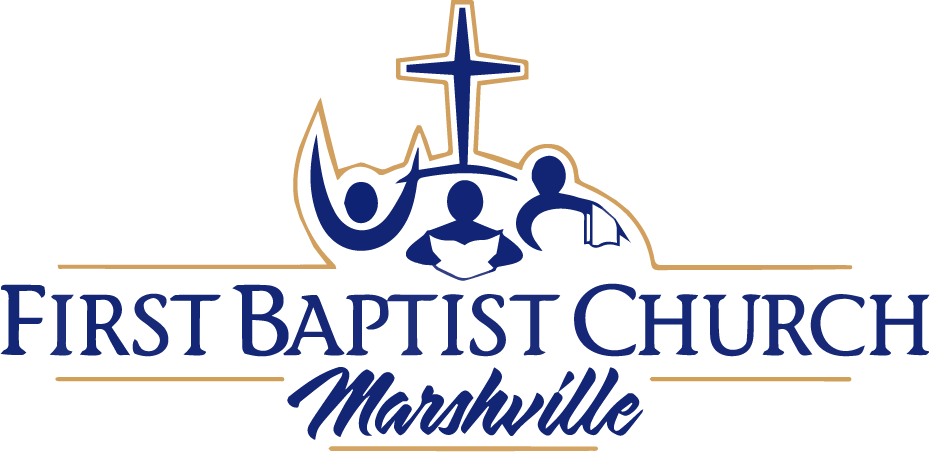 The cross at the center represents the Good News that we are called to share and live: the Good News of the sacrificial love of God shown to us in Jesus Christ.
The figure with arms upraised signifies the lifting up of our hearts and our lives to God in
worship.
The figure holding an open book points toward our commitment to
grow in Christ by studying and applying God's word.
The figure holding a towel represents our call to "take up the towel" and
serve others, just as Christ took a towel and served his disciples by washing their feet.
Make Plans to Join us this Sunday
Sunday Schedule
Coffee & Fellowship ………………………………………………………. 9:30 am
Sunday School ……………………………………………………………….. 10:00 am
Morning Worship……………………………………………………………. 11:00 am
Wednesday Evening Schedule
Fellowship Meal ………………………………………………………………. 5:30-6:15 pm
FBC Youth …………………………………………………………………………. 6:30 pm
Missionary Friends Children's Ministry …………………..6:30 pm
Adult Bible Study ……………………………………………………………..6:30 pm
First Baptist Church of Marshville 1636 Old Hwy 74 Marshville, NC 28103 * 704-624-2710