LEARNING and GROWING in the WORD
OPPORTUNITIES FOR ALL AGES
Sunday Mornings and Wednesday Nights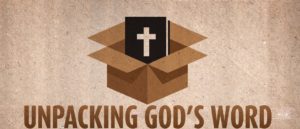 But grow in the grace and knowledge of our Lord and Savior Jesus Christ. To him be glory both now and forever! Amen 2 Peter 3:18
SUNDAY MORNING OPPORTUNITIES
CHILDREN'S CLASSES
NURSERY: Birth – 2 years old
TODDLER: 3 – 4 years old
PRESCHOOL – KINDERGARTEN: 4 – 5 years old
led by Ruby Stegall
FIRST – THIRD GRADERS
led by Joyce Griffin
FOURTH – FIFTH GRADERS
led by
YOUTH CLASSES
FAITHFUL BELIEVERS in CHRIST CLASS
Middle and High Schoolers
led by Susan Rackcliff
THE JOY CLASS
Diverse life experiences and a widely varied age range characterizes this class. Their focus is a better understanding of what God's Word teaches about reaching our community for Christ, how to become more winsome Christians as we relate to each other and to increasingly live a life filled with the joy of knowing Jesus Christ. The members of this class are committed to building a community of caring love where Christ is lifted up. They do this through a serious study of what the Bible teaches about today's challenges. For challenging Bible study, a lively discussion, and a chance to build life-long Christian friends, consider the Joy Class.
led by Virgina Windsor, Judy Cline, Nancy McGee, Frankie Horne
PAIRS AND SPARES
All age groups make up this class. It is a group that enjoys fellowship and fun. Guests and members alike feel free to ask the hard questions, investigate the deeper truths of Scripture and encourage each other in their daily walk. Genuine love and acceptance makes it possible to do a serious examination of how God's Word speaks to our everyday lives. The desire of this class is to produce more mature Christians who love God's Word and apply it to the way we live as Believers.
led by Wayne Tomberlin and James Allen Lee
LADIES LYDIA BIBLE
This is a class designed to assist women to continue to grow in Christ Jesus. It is Bible focused with a regular time of sharing and discussion. The warmth and fellowship enjoyed in this group makes it particularly appealing to the senior women of our church. Don't let the age be a factor. You'll be warmly welcomed when you come.
led by Jean Bailey
BEREAN CLASS
God is pleased when the men of the church study His Word. This is a class that shares the truths of the Bible and builds fellowships that last through the years. It is primarily a class made up of men who are fifty and above, but men of any age are invited to join us. Come help us reach out to men who need and want to study the Scripture.
led by Craig Helms
YOUNG ADULTS
We welcome diversity, varieties of opinions, and healthy debate as we strive to examine faith issues from all sides. Class format is a combination of "kitchen table" discussions and organized Bible study.
LIFE CHANGERS – YOUNG COUPLES
The Life Changers class is designed for those young people who are just starting their careers, finding life partners, and starting families. We use God's Word to find our way through the successes and calamities of life.
WEDNESDAY NIGHT OPPORTUNITIES
Fellowship Meal begins at 5:45 pm
Classes are 6:30 – 7:30 pm
MISSION FRIENDS; 3 – 5 year olds
SMASH (Students Ministering and Serving Him)
First – Fifth Graders
CHILDREN'S CHOIR
YOUTH: Faithful Believers in Christ
Middle and High Schoolers
ADULT BIBLE STUDY
FBC Marshville 1636 Old Hwy 74, Marshville 704-624-2710